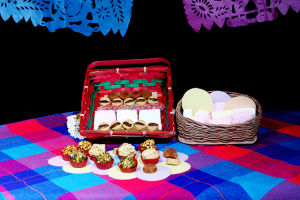 At El Chubby's in Aurora, we offer tasty eats morning until night. On your next vacation, just remember that it's not breakfast, lunch and dinner in Mexico. While meal times often have various names, meal times in Mexico and the importance of them is different as well. If you travel to Mexico and want to have a more authentic experience, adjusting your eating habits to match the locals will change your perspective on breakfast, lunch and dinner.
When Do We Eat?
Mexican mealtimes don't correspond exactly to American mealtimes. Knowing this will help you understand why you might not get the best service if you show up at noon at a local restaurant expecting lunch.
Desayuno
Desayuno is more like a light snack to start your day, than a full meal. Often a hot drink such as coffee or hot chocolate and a piece of fruit or a piece of sweet bread are staples of this light start to the day. This meal is meant more to get your day started.
El Almuerzo
This is more like an American brunch or big breakfast. Eaten between 9 a.m. and noon, this meal is larger and includes dishes an American wouldn't always consider eating for breakfast. There are no strict food rules for breakfast in Mexico.
Comida
This is the main meal of the day in Mexico and is generally served between 2 and 4 p.m. In Mexico, many businesses close during this time, not so much for siesta but more so that this meal can be enjoyed by entire families. You will notice that traffic will increase during this time of day, as well as a little before and after, as people travel to get together.
Cena
The last meal of the day, la cena (pronounced "se-na"), is usually enjoyed between 7 and 9 p.m. (though there is some variation by region). For some, this meal is simply a hot drink with some bread and for others, it is a nice meal in a restaurant or a taco.
Snacks
There are a few useful terms when it comes to snacks in Mexico. Botanas are usually enjoyed with something to drink and can be something small like salted peanuts or chips and salsa. Atojos is the word for a craving and antojitos is the word for the snacks that will satisfy those cravings. Examples of these are different among each region.
Beverages
Though alcohol is sometimes enjoyed with meals, frequently aqua fresca is the drink of choice. It is a non-alcoholic drink made with fruit or other flavoring. For a simple glass of water, ask for an "aqua pura" because there are a number of water based alternatives:
agua de limón or agua de naranja – orange or lemon water
agua mineral – mineral water
agua de horchata – water with rice and cinnamon flavor
agua de jamaica – cold hibiscus tea
Now you know why it's not breakfast, lunch and dinner in Mexico. Learning more about the meals and meal times will help you understand the local customs. If you can't make it to Mexico, but are in the mood for Mexican cuisine, come visit us at El Chubby's Fresh Mexican Grill in Aurora for a full meal, afternoon snack, or late-night craving.